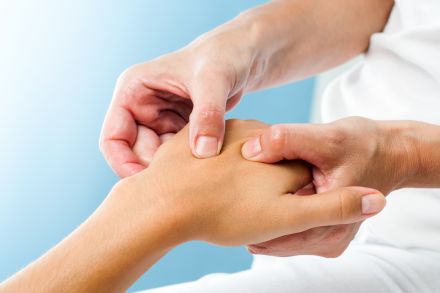 At Excel Physical Therapy, it is all about the healing power of touch. At each and every treatment session, you can expect to receive expert hands-on care. Our methods have been developed over a period of 25 years and our staff are highly trained. Our approach is unique and our results are impressive.
At your initial visit, we will make a list of the issues that are causing your pain, and that you cannot correct on your own (you need our help for those things). At each successive treatment session, we will systematically eliminate those "correctable issues" that are causing your pain. This is done with exceptional hands-on care. We are not personal trainers. We are movement correction specialists, and experts in hands-on physical therapy. You and your insurance pay us for the expertise we offer in finding and eliminating the causes of your pain. Exercise is important, but exercise alone will not correct your issues and pain. You will exercise for sure, but you will never have a therapy session with us, that does not include hands-on care.
When your issues have been corrected, and your body is no longer "crooked, stiff, and stuck" you will get better!! Weather are two or 92, you can and will get better. Excel Physical Therapy - expert, hands-on care, that makes a difference.